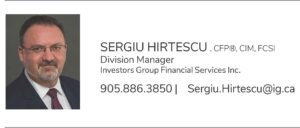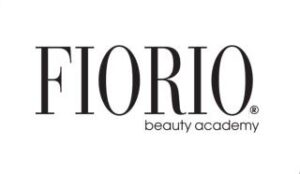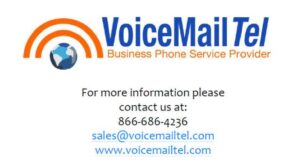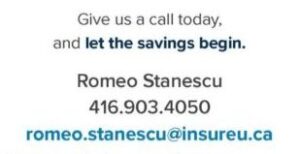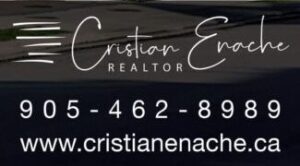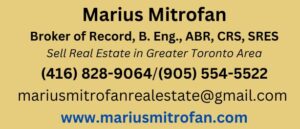 ASSOCIATION OF ROMANIAN ENGINEERS IN CANADA (AREC)
Toronto, Ontario
!!! SOLD OUT!!!! AREC Gala Dinner 2023 – "20 Years Anniversary"
AREC Gala Dinner 2023 – "20 Years Anniversary"
On Saturday, November 11, 2023, starting at 6:00 PM
Elegant and modern venue, festive lights and professional sound, entertainment provided by DJ VEEO and with special appearance by Keff BAND, Deluxe Open Bar included, and an outstanding menu will be our recipe for an unforgettable night at: The Montecasino Woodbridge Banquet Hall – 140 Jevlan Dr, Woodbridge, ON L4L 1A6
AREC Executive members and collaborators work very hard to make the Gala one of the most elegant events of the year, and while prices at all venues went up considerably, we try the make the Gala as affordable as possible, by discounting it considerably for the AREC members, for students and graduates with the help of our gracious sponsors.
We remind you that we are a non-profit association. Therefore, we decided that this year the whole AREC membership for 2024 will go towards a discount at the AREC Gala.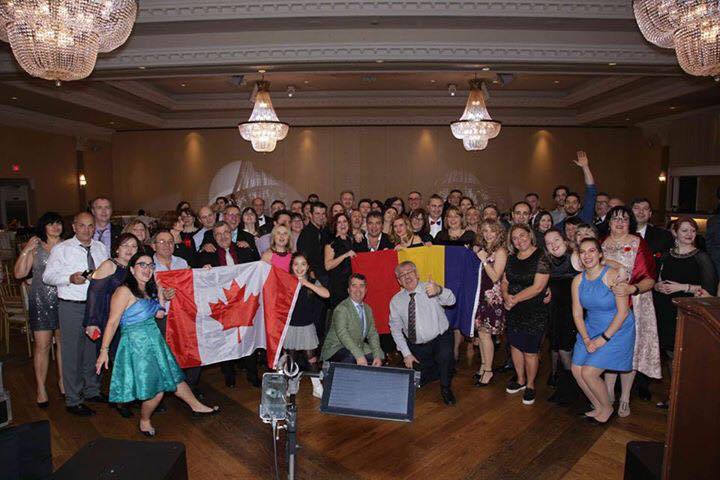 General Admission and Membership:
A full price ticket this year is $150/person, but for the same price everyone participating at the Gala can also become a member (regardless of if they are engineers or other professionals), by paying $40 for the membership in 2024 and only $110 for the ticket – still $150 in total.
Yes, the whole membership that you pay will be used this year to sponsor your ticket at the Gala or if you prefer to see it in a different way, your membership for 2024 is free if you participate at the Gala. AREC can provide you with a $40 membership fee receipt which you can deduct as membership in a professional organization on your tax return.
Here is what the AREC membership offers you in addition to the Gala Ticket discount:
– you will be part of a respected professional association committed to supporting you in your personal and career development through networking and tutoring
– you will be able to participate for free in all seminars and other events organized by AREC in 2024 including the picnic
– you will be able to apply for a discounted insurance from Economical through INSUREU Brokers Inc. and use further group discounts negotiated by AREC for members in 2024
At this year's Gala we will celebrate the University and College New Graduates from our big Romanian AREC family, we will hand out scholarships, and we will announce the student grants for 2024. We will also celebrate lifetime achievements.
Students and New Graduates:
Tickets for a fulltime student or new graduate who is participating with family that is an AREC member, will be discounted with the help from our sponsors to $50. The number of discounted tickets is limited to 30 attendees.
To purchase a student or graduate ticket please send first an email to arec.correspondence@gmail.com and mention: – your name / family that is member of AREC participating at the Gala / the name of the institution and the line of study, degree / the year.
Sponsors:
The AREC Dinner Gala Committee gratefully accepts donations from individuals and corporations.
The donors will be acknowledged in the Gala's program and can present their materials at the entrance in the hall, will have 1 year website banner on AREC's website, as well will be promoted at AREC's annual events.
• Donations packages:
Platinum: $1,000 or more. Invited on stage to hand the student scholarships and grants and to speak 30s about their business and collaboration with AREC and promoted with one full page on Gala Programme brochure.
Includes two tickets to the Gala, will be promoted at AREC's annual events, 1 year website banner on AREC's home page and website and one-year AREC membership.
Gold: $750. Includes two tickets to the Gala, will be promoted at AREC's annual events, 1 year website banner on AREC's website and one-year AREC membership and promoted with half page on Gala Programme brochure.
Silver: $500. Includes one ticket to the Gala, will be promoted at AREC's annual events, 1 year banner on AREC's website and one-year AREC membership and promoted with half page on Gala Programme brochure.
Please contact Daniel Cheoreanu, Emil Caraghin or Paul Goldenberg about the above sponsorship packages at arec.correspondence@gmail.com
Unemployed or New Romanian immigrants (less than 1 year in Canada)
Are you unemployed or a new immigrant to Canada and would like to attend Gala Dinner AREC?
AREC believes that networking and mingling with professionals is very beneficial to our members.
For AREC members currently unemployed, who would like to attend Gala, AREC is extending and covering the membership fee for 2024. Your ticket cost will be only $100, and you are required to present the latest E.I. record.
Our VIP guests:
Mr. Bogdan Manoiu – The Ambassador of Romania in Canada
Ms. Oana-Raluca Gherghe – Consul General of Romania in Toronto
Mr. Tony Ruprecht, Ph.D. – Former Minister of Citizenship-Multiculturalism
Mr. Corneliu Chisu, P.Eng. – Former MP and founder of AREC
Mr. George Oprea, P.Eng. – Honorary Consul of the Republic of Moldova, Honorary AREC President
Mr. Dorin Radu, MBA – Executive Director, Nelson Industrial Inc.
Mr. Sanjay Makkar – President, INSUREU Brokers Inc.
Ms. Corina Deaconu – Partner, Financial Risk Management, KPMG Canada
Ms. Felicia Stepan – Author and Transformational Leadership Consultant
Mr. Bogdan Stanescu – President of Ontario Romanian Canadian Association (ORCA)
Mr. Eugen-Florin Zamfirescu – Artist, ART OF IDEAS
Notes:
* All tickets must be purchased in advance. We are not accepting payments at the event.
*** Vegan menu will be served if needed only if you mention this request in the comments when you purchase the tickets.
**** You will be accommodated at the table by AREC's Team.
Ticket Prices:
– Full Price Gala Ticket (adults only): $150
– Special Package: Membership 2024 and Gala Ticket: $150
– Sponsorships: Platinum $1000+, Gold $750, Silver $500 – see above for details.
Pending approval by arec.correspondence@gmail.com
– Fulltime Student and new graduates: $50
– Unemployed or new immigrants: $100
Methods of payment for Gala tickets, membership packages and sponsorships:
E-Transfer to payment@arec.ca , password: Engineer
NOTE: Please mention in the notes the names and emails of the attendees that payment was made for.
Cheque or cash handed directly to one of the executive members.
For rooms reservation at https://vaughan.montecarloinns.com/ please use Group name: AREC, CODE: 502758, PIN: 1111
– shuttle to & from Gala, compliments of AREC.
Gala AREC 2023 Organized in collaboration with 5STAR Event Planning: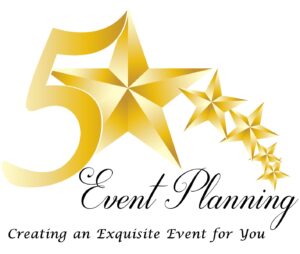 With over 20 years combined experience in the hospitality industry, hotel, and convention management, we offer and deliver highly customized design and services that transform our clients' events into Special, Unique, Unforgettable Celebrations!
Contact: Adrian Calagiu, MBA / 647.297.6874 / info@fivestarepgta.com / 5Star Event Planning (fivestarepgta.com)
Looking forward to welcoming you,
AREC Executive
Together We Are Stronger!
Cum poti deveni membru AREC?
O cotizatie de doar $40 pe an iti da dreptul sa participi GRATUIT la toate activitățile AREC si sa beneficiezi de rate avantajoase la asigurările de mașina si casa prin AREC Economical Group Insurance Plan
As a member of AREC you'll have access to:
– the experience and expertise of our members through various networking opportunities. The great part is that you don't have to force it; If you're open to the possibilities, they will often present themselves naturally to you.
– PEO seminars/ VIP meetings/ Recruitment Agencies seminars/ Professional and Personal Development presentations/etc.
– Gala Dinner AREC (photo albums)
– job search capabilities, resume and interviewing tips from career experts, and other career services online – useful resources online where you can perform your own research
– Membership savings, insurance savings for Auto and Home, and for PPE resources and seminars, as well as for other services.
Together We Are Stronger!
Join AREC today to benefit from the experience and expertise of AREC members through various networking opportunities.