Picnicul Anual AREC va avea loc anul acesta Duminica de 18 Iunie 2023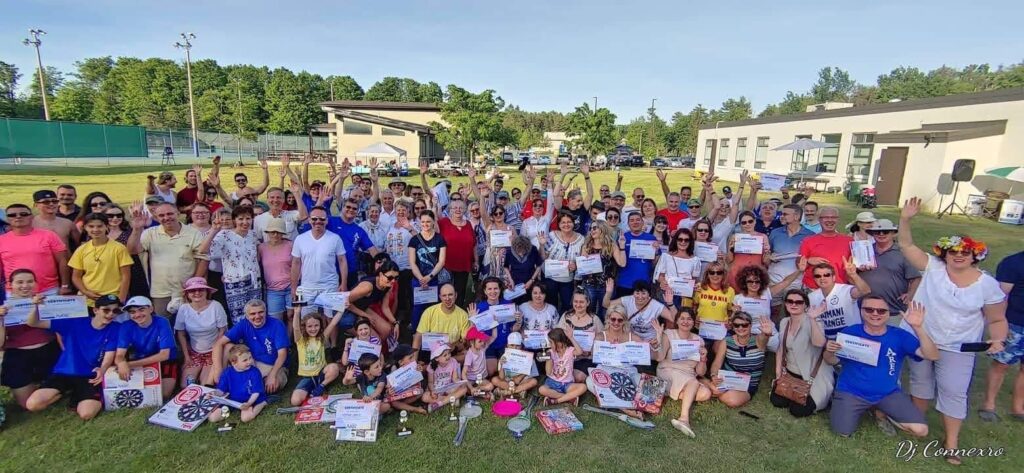 Poza de final la Picnic AREC 2022
Lemonville Community Centre ( 13453 McCowan Rd, Whitchurch-Stouffville, ON L4A 7X5)
Va invitam sa petrecem impreuna in Familia AREC o Duminica cu voie buna si distractie.
Serbam si Ziua Iei asa ca va asteptam cu cele mai frumoase vesminte traditionale sa ne mandrim cu ele.
Executive Team
Cum poti deveni membru AREC?
O cotizatie de doar $40 pe an iti da dreptul sa participi GRATUIT la toate activitățile AREC si sa beneficiezi de rate avantajoase la asigurările de mașina si casa prin AREC Economical Group Insurance Plan
P.S.
Visitors now have a new place to park! Paid short-term (3 hour maximum) on-street parking is available on both sides of Apple Mill Road, Buttermill Avenue and New Park Place. The City of Vaughan is running VMC on-street parking as a pilot project. If this method of parking is beneficial for visitors to the VMC, permanent installation as well as additional parking locations will be considered.
ALL ABOUT ON-STREET PARKING
Times
The new on-street parking (highlighted in turquoise in the map below) is offered for three hours maximum and is designed for those visiting the VMC. Overnight parking between 2 a.m. and 6 a.m. is not permitted.
Cost, payments and enforcement
Parking is $1 per 20-minute interval or $3 per hour for up to three hours, maximum. The first 20-minute interval is free on Buttermill Avenue to help those using the YMCA and public library.
Payment for on-street parking is easy and is available through a 'Parkedin' mobile App [download App for Apple] [download App for Android]. Parking payments can also be made through a QR code, cash, coins and credit cards at parking meters.
The City enforces on-street parking. Parking without a valid permit or failure to pay will result in a $50 fine. If you received a ticket, visit the City's By-law and Compliance, Licensing and Permit Services' Parking Enforcement page for options.
As a member of AREC you'll have access to:
– the experience and expertise of our members through various networking opportunities. The great part is that you don't have to force it; If you're open to the possibilities, they will often present themselves naturally to you.
– PEO seminars/ VIP meetings/ Recruitment Agencies seminars/ Professional and Personal Development presentations/etc.
– Gala Dinner AREC (photo albums)
– job search capabilities, resume and interviewing tips from career experts, and other career services online – useful resources online where you can perform your own research
– Membership savings, insurance savings for Auto and Home, and for PPE resources and seminars, as well as for other services.
Together We Are Stronger!
Join AREC today to benefit from the experience and expertise of AREC members through various networking opportunities.